Classicbid – the newest division in the brand portfolio of Auktion & Markt AG.
Our particular love and passion for classic cars has led us to create a separate division with the name Classicbid. Classicbid is using Auktion & Markt AG's experience and reputation in the pre-owned car trade that has been gained over several decades and benefits on trained, experienced staff in every division – from logistics to vehicle preparations and the auction itself. This enables us to select, recondition and lastly sell interesting vehicles with potential with the chance of achieving the best market price – by way of open sale or auction.
Vintage cars and modern classic cars as well as collector's cars. All that is to find at Classicbid – the new business division of Auktion & Markt AG.
Your Classicbid team at Auktion & Markt AG
---

Auktion & Markt AG was founded as an owner-managed company in 1988, is based in Wiesbaden and has been holding professional auctions focussing on second-hand vehicles for more than 25 years – since 2004 in the form of a joint stock company.
The medium-sized company has experienced healthy long-term growth by expanding business relationships established over many years on the basis of trust. Personal contact or proximity to our customers and partners both as suppliers and buyers is of fundamental importance to us.
Our company philosophy also includes keeping our finger on the pulse of the market and events in the auction world together with continuing to use the latest technology, in particular in conjunction with the Autobid.de brand. We therefore combine the tradition of an auction house, which has over 25 years of experience from several thousand auctions, with the innovative capacity of today.
Other divisions under the roof of Auktion & Markt AG
With its Autobid.de brand the joint stock company is one of Europe's leading second-hand car remarketers in the  B2B sector. Every day approximately 250 staff work throughout Europe for its success and auction up to 4,000 vehicles every week exclusively to registered vehicle dealers. Auctions are held both online at www.autobid.de as well as live on site in eight auction centres throughout Germany.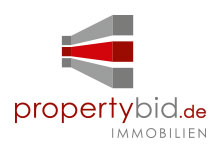 propertybid.de was launched in January 2013 as a new division of Auktion & Markt AG. Our expertise in the field, together with decades of experience in auctioning, combine to provide the perfect means for you to obtain the best possible results. Take advantage of the benefits that auctioning professionals can provide in real estate.